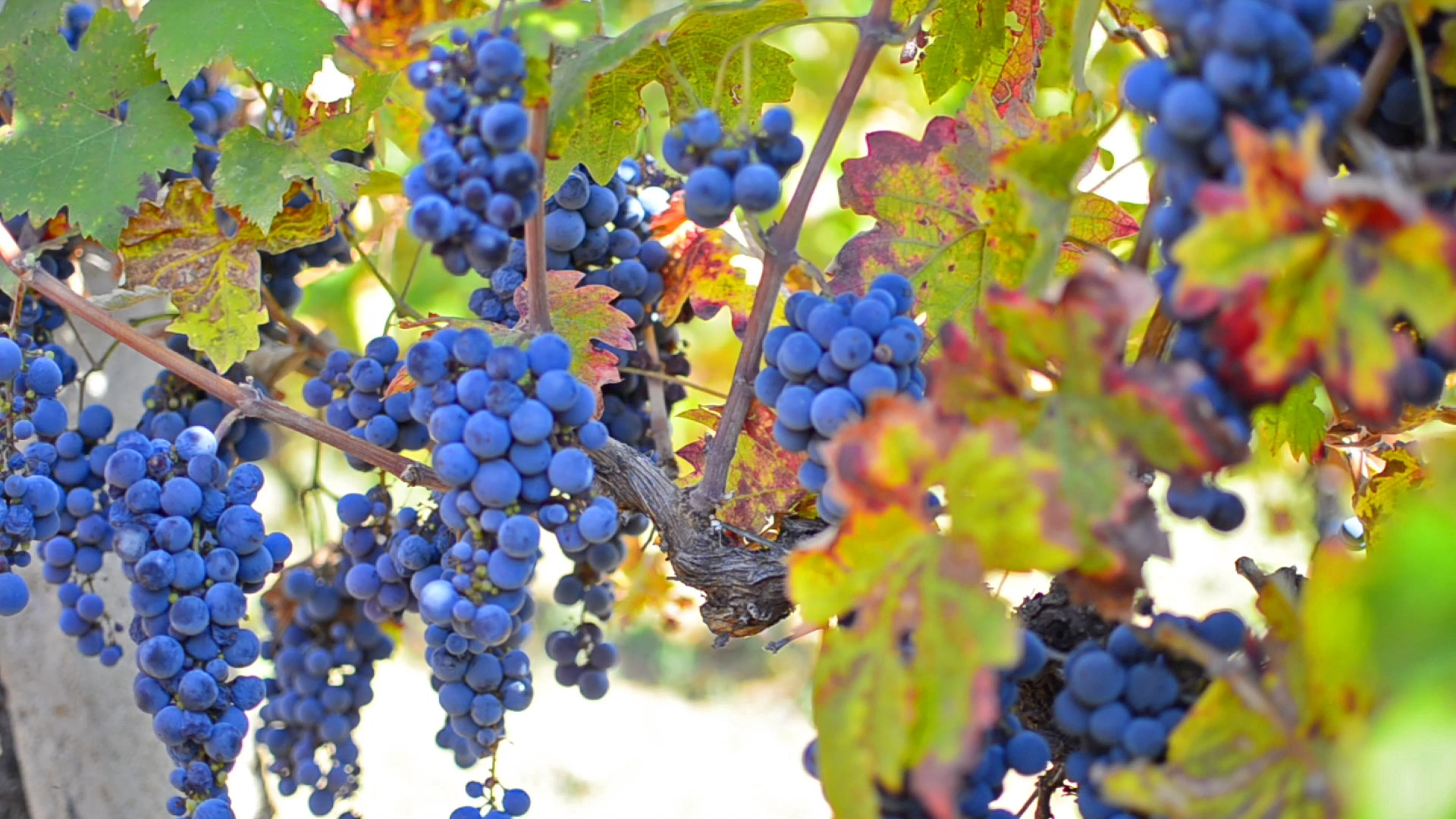 Discover our winemakers
To learn more about their estates, their certifications,
their productions and methods of work ; browse through the pictures.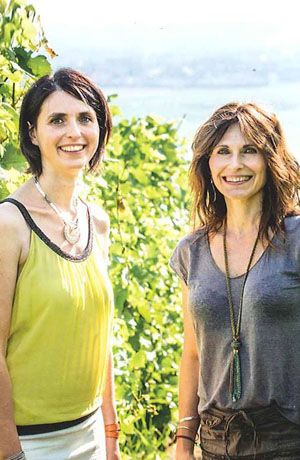 Céline & Isabelle Meyer
ALSACE
Domaine Josmeyer
WINEMAKERS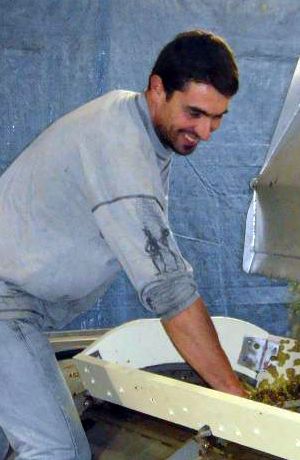 Domaine Duplessis
WINEMAKER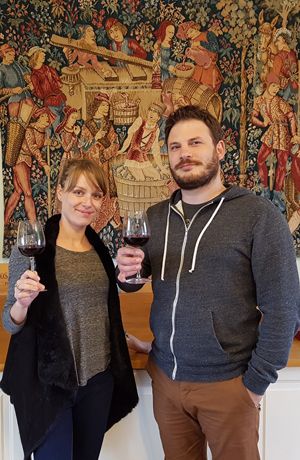 Marine Labrousse & Olivier Techer
POMEROL
Château Gombaude-Guillot
WINEMAKERS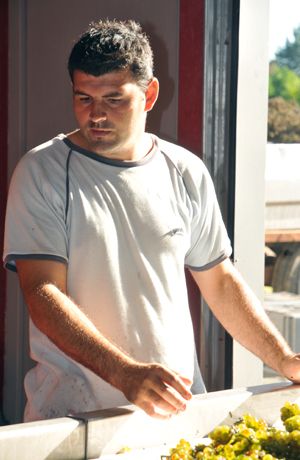 Sébastien Girard
CROZES HERMITAGE
Domaine de la Ville Rouge
WINEMAKER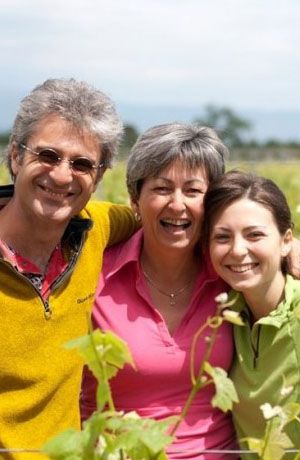 Eric, Christine & Justine Saurel
GIGONDAS & VACQUEYRAS
Domaine Montirius
WINEMAKERS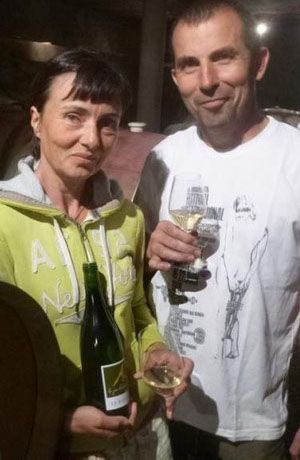 Catherine & Jean-Marie Le Bihan
DURAS
Domaine Mouthes Le Bihan
WINEMAKERS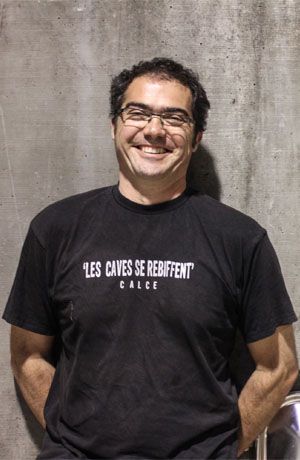 Olivier Pithon
COTES CATALANES
Domaine Olivier Pithon
WINEMAKER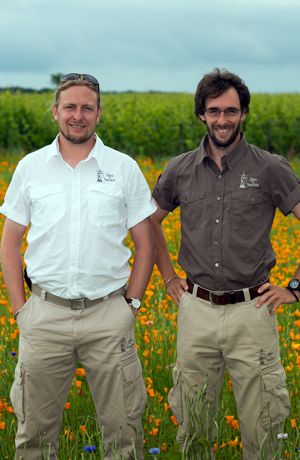 Guillaume & Adrien Pire
SAUMUR
Château de Fosse-Seche
WINEMAKERS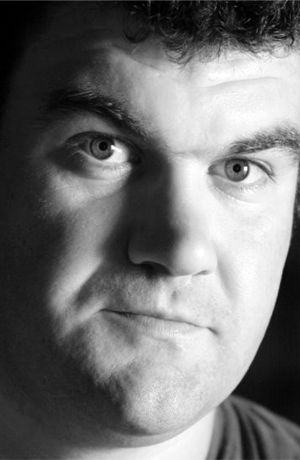 Domaine Le Sid
WINEMAKER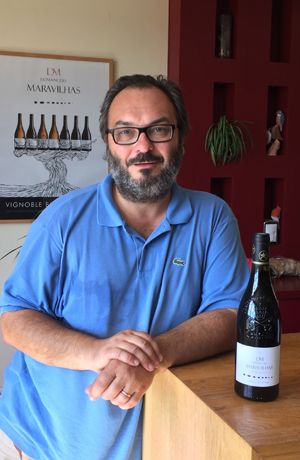 Jean-Frédéric Bistagne
LIRAC
Domaine des Maravilhas
WINEMAKER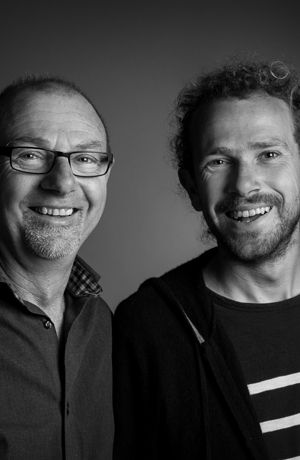 Guy & Thomas Jullien
BEAUMES-DE-VENISE
Domaine de la Ferme Saint Martin
WINEMAKERS


Antoine Kreydenweiss
ALSACE
Domaine Kreydenweiss
WINEMAKER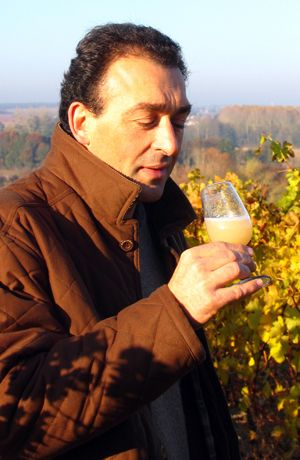 Domaine de Bablut
WINEMAKER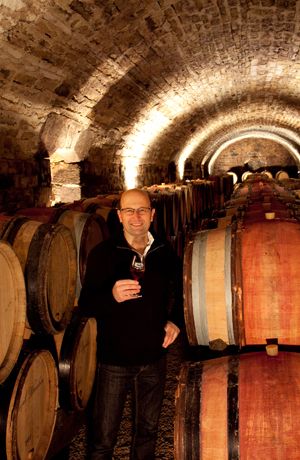 Dominique Gruhier
BOURGOGNE EPINEUIL
Domaine de l'Abbaye du Petit Quincy
WINEMAKER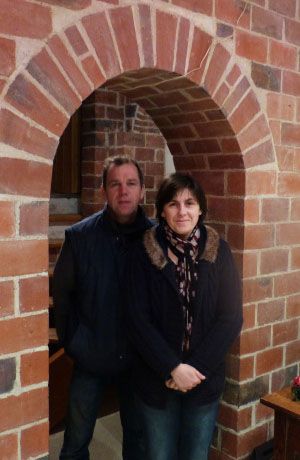 Marie-Agnès & Emmanuel Barou
SAINT JOSEPH & CONDRIEU
Domaine Barou
WINEMAKERS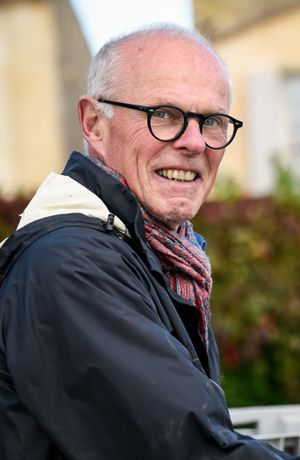 Thierry Valette
CASTILLON
Clos Puy Arnaud
WINEMAKER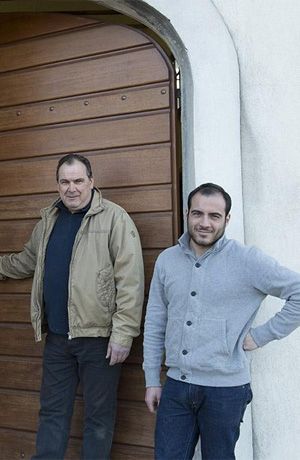 Jean-Louis & Thomas Santamaria
PATRIMONIO
Domaine Santamaria
WINEMAKERS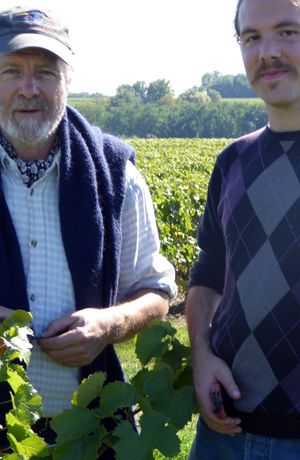 François & Julien Pinon
VOUVRAY
Domaine Pinon
WINEMAKERS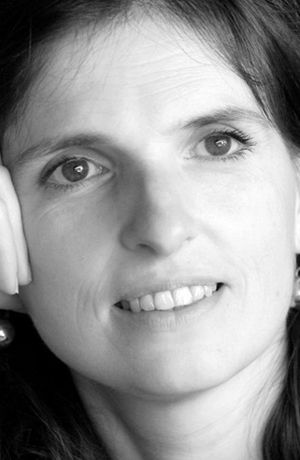 Domaine Labranche-Laffont
WINEMAKER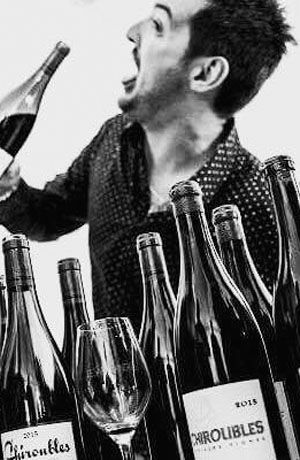 Domaine Damien Coquelet
WINEMAKER


Château de Plaisance
WINEMAKER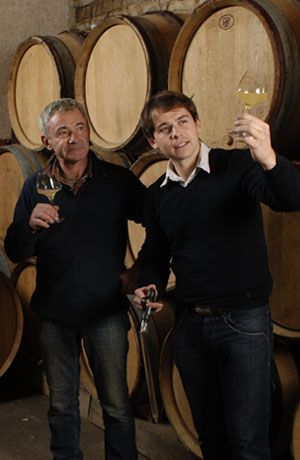 Benjamin, Robert & Florent Dananchet
VIRE-CLESSE
Domaine des Gandines
WINEMAKERS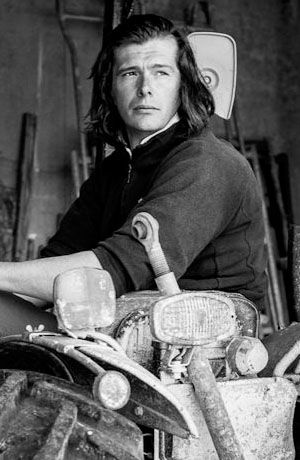 Frédéric Palacios
LANGUEDOC
Le Mas de mon Père
WINEMAKER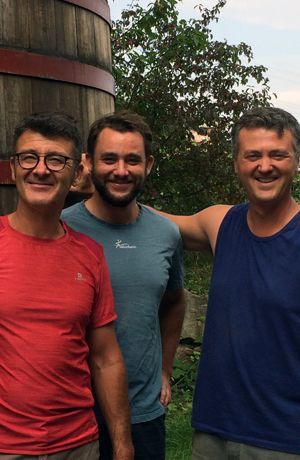 Frédéric, David & Clément Giachino
SAVOIE
Domaine Giachino
WINEMAKERS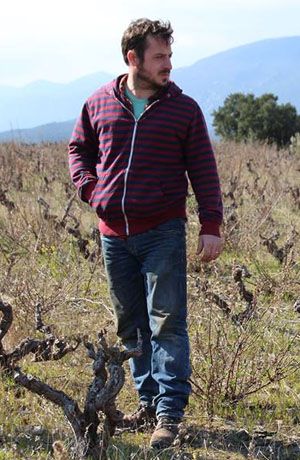 Joseph Paillé
COTES DU ROUSSILLON
Domaine Benastra
WINEMAKER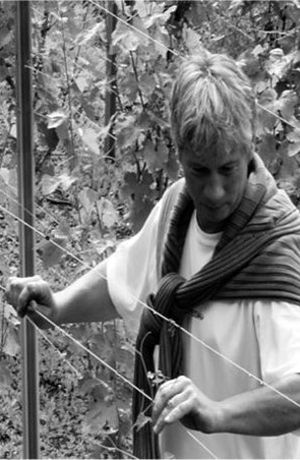 Dominique Andiran
COTES DE GASCOGNE
Domaine Dominique Andiran
WINEMAKER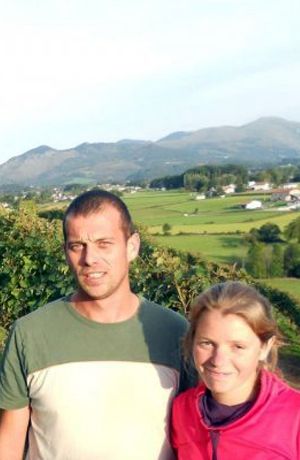 Elorri Reca & Brice Robelet
IROULEGUY
Domaine Bordaxuria
WINEMAKERS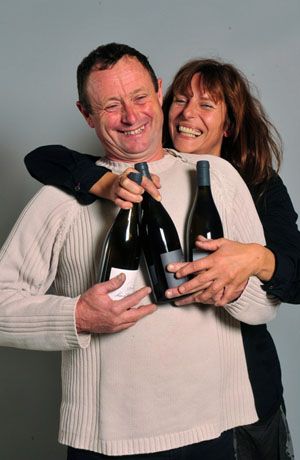 Denys et Agnès Armand
LANGUEDOC
Mas d'Espanet
WINEMAKERS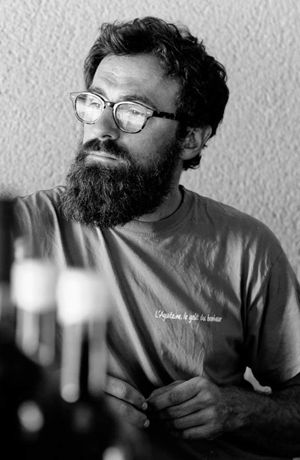 Château Barouillet
WINEMAKER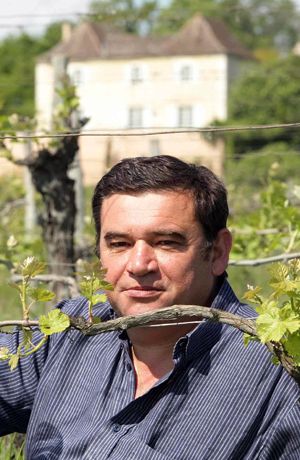 Domaine de l'Ancienne Cure
WINEMAKER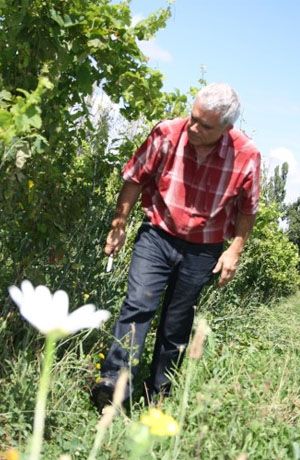 Philippe Pouchin
PROVENCE
Château Bas
WINEMAKER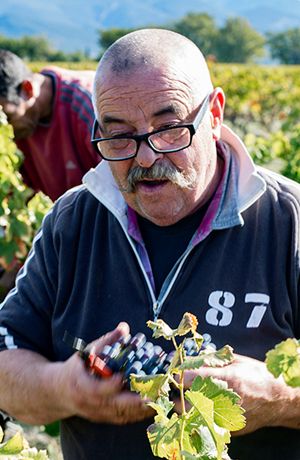 Patrick Bernard
COTES DU RHÔNE
Domaine Gris des Bauries
WINEMAKER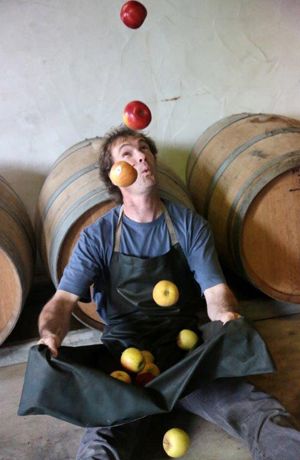 Pascale & Bixintxo Aphaule
IROULEGUY
Domaine Bordatto
WINEMAKERS & CIDER MAKERS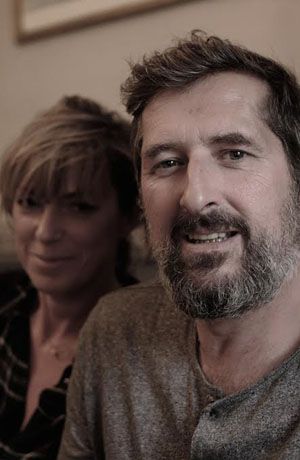 Geneviève & Gilles Azam
LIMOUX
Domaine des Hautes Terres
WINEMAKERS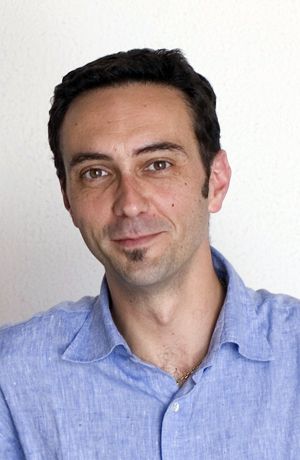 Philippe Gilbert
MENETOU-SALON
Domaine Philippe Gilbert
WINEMAKER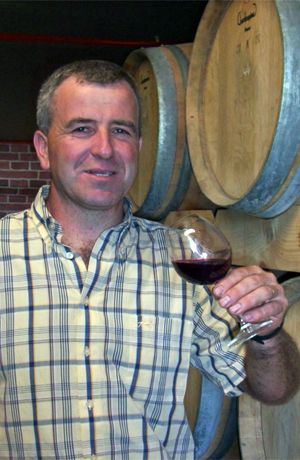 Château Plaisance
WINEMAKER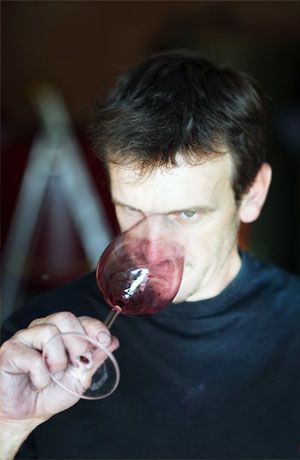 Sylvain Boutée
COSTIERES DE NIMES
Clos des Boutes
WINEMAKER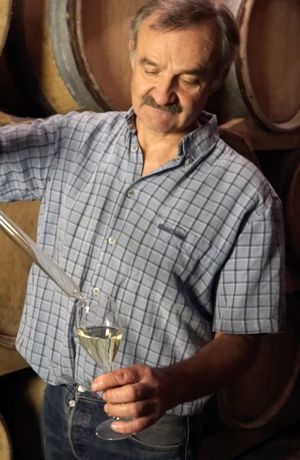 Champagne Hugues Godmé
WINEMAKER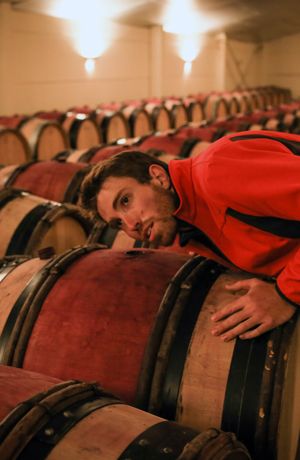 Alexandre Gendrier
CHEVERNY
Domaine des Huards
WINEMAKER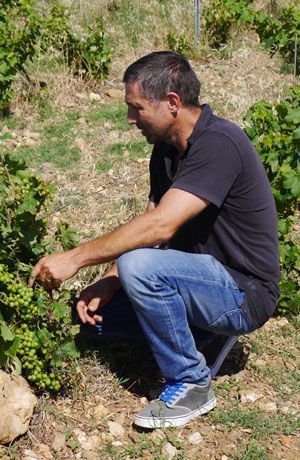 Château Le Geai
WINEMAKER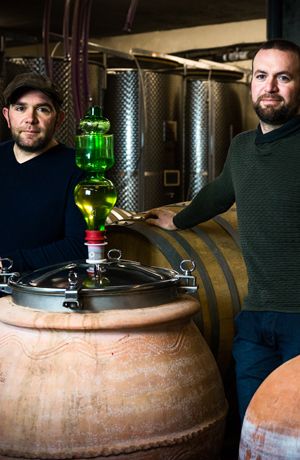 Paul & Benoît Fouassier
SANCERRE
Domaine Fouassier
WINEMAKERS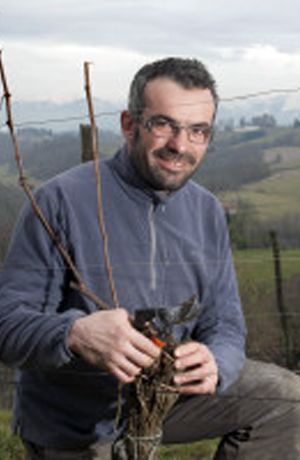 Jean-Marc Grussaute
JURANCON
Camin Larredya
WINEMAKER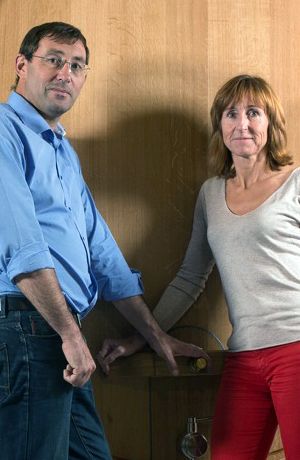 Pierre & Sophie Larmandier
CHAMPAGNE
Champagne Larmandier-Bernier
WINEMAKERS


Who Are We?
The SAOSIS company is the fruit of a collaborative effort of enthusiasts and experts from the wine and trade sector.
Connoisseurs and lovers of biodynamic and organic wines, we have brought together our expertise to offer you quality wines in compliance with strict environmental rules.
Browsing vineyards and estates in search of wines produced through a earth-friendly agriculture that is respectful of the natural balance is our commitment.
Our Wines
Our organic wines are authentic, honest, and generous. They reflect the women and men who produce them; the winegrowers.
Producing and tasting organic wine, biodynamic wine or natural wine is a genuine philosophy of life for us, respect for nature, respect for wine and respect for man.
We take special care to choosing wines by carrying out our own tasting before bringing out our selection to our catalog.
Our Cellars
We pay close attention to the storage conditions of the wines by respecting humidity and temperature standards.
Our cellars and secured warehouses near Parisian airports and major highways, enjoy ideal locations to ensure fast delivery.
We handle the storage and logistics for the wines of our private and business customers, as well as those of collectors and investors.
Contact Us
Paris

42 rue de l'Innovation
77550 Moissy-Cramayel
France
+33 (0)180 816 083

Tours

8 rue Brulée
37600 Beaulieu-lès-Loches
France
+33 (0)242 220 000

For further information please fill out this form

Advice

Our Experts-Sommeliers are here to assist you in your requests and selections.

We are your most trusted advisers to create the cellar of your dreams, be it for pleasure or for investment purposes.

Storage

All of our wines are stored in optimal conditions and on secure sites.

We offer storage services for private and business customers.

Payment

Secure payment by credit card with MONETICO.

All methods of payment are accepted (check, wire transfer, debit…).

Delivery

Premium delivery service dedicated to the transportation of wine.

We deliver in France, Europe and worldwide.

© 2020 SAOSIS - All Rights Reserved - Excessive drinking is dangerous for the health, alcohol should be consumed with moderation.